INCUBATEE
Mr. Susant Chakma
ORGANISATION
SNEHA- Education for universal compassion
INSPIRATION
Since the college days of Mr. Susant Chakma, the founder of SNEHA, it was his cherished dream to set up schools of excellence to provide value-based education to children. In 1994, the ban of education to the Chakma and Hajong children by the State Govt. of Arunachal Pradesh acted as a catalyst to form SNEHA. He realized that education can only build capability and confidence of an individual or a society, and can bring a permanent and positive change in society. With this believe he formed SNEHA as non profit organization to help unprivileged society to pursue value based education in 2002. In July 2003, with the support of National Foundation for India (NFI), SNEHA started its first school at Diyun in Changlang District in Arunachal Pradesh.
At present, SNEHA is running 3 schools at Diyun, Bijoypur and Dharampur of Changlang District of Arunachal Pradesh and providing value based education to more than 1100 students. SNEHA aims to impart education not only to develop the knowledge, skills, and potentialities of the children but the human values like compassion, love, peace, tolerance also.
OUR ROLE
Dhriiti provided a comprehensive enterprise incubation service which helped SNEHA in measuring and enhancing their strength by studying existing system. Dhriiti analyzed SNEHA's leadership; audited and recommended changes in financial, administrative, communication and fundraising system; developed organization strategic plans for financial, project management, HR & Admin system.
Steps towards FSE-ibility
-providing value-based education to the children of underprivileged communities.
-providing scholarships to poor students from schools to post graduation.
-taking up community health programmes.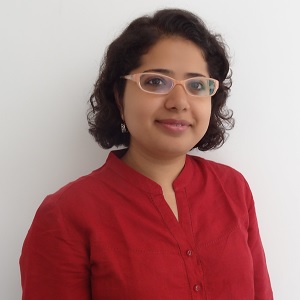 INCUBATEE
Yuveka Singh
ORGANISATION
INSPIRATION
Disturbed by the looming apathy of the masses towards historic sites and monuments, Yuveka Singh conceived the idea of Darwesh. Darwesh curates unique and engaging walks and tours for travellers that preserves and showcases the heritage and culture of a city. These walks include interactions with local communities, explorations of lesser known monuments and streets, performances by theatre, folk and other traditional artists.
Darwesh is currently led by a core team of four highly motivated women. Yuveka Singh, the founder of the organization, started her professional journey as a field worker conducting psycho-social activities with children living in institutional homes and railway platforms. Yuveka holds a Bachelors in Arts in Sociology, a degree in child rights law from National Law School India University and a Masters in Arts in Education from TISS.
OUR ROLE
We are currently working with Yuveka to re-model Darwesh's organizational and marketing strategy and implementation. The incubation process will help her develop a FSE-ible model with better systems for implementation, organization development, and a robust value chain.
Steps towards FSE-ibility
– Activities promoting awareness on conservation of natural resources including the river Yamuna
– Activities promoting awareness on preservation of architectural heritage including cultural & historical heritage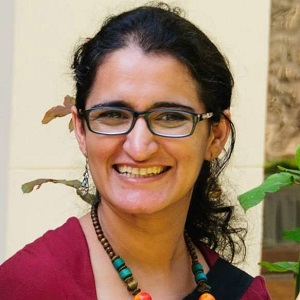 INCUBATEE
Aditi Rao
ORGANISATION
INSPIRATION
Passionate about peace education and working with young people, especially teenagers, Aditi has worked extensively in the youth development and social change arenas. In 2-14, she founded Tasawwur, a unique arts-for-social-change program that works with a diverse group of teenagers in New Delhi, using the literary and performing arts to address important issues of social justice.
Tasawwur also works on inclusion by working with youth from the communities that are marginalised on the basis of caste, class, religion, disability, etc.
OUR ROLE
We are working with Aditi on the development of Tasawwur's enterprise, organizational and marketing models. We are also working to bring out the innate financial, social, and ecological components of the enterprise for meeting the objectives of Tasawwur as Aditi envisioned.

Steps towards FSE-ibility
– Educating young people on important issues of social justice through literary & performing arts


INCUBATEE
Bano Fatima
ORGANISATION
Weaver's Hut is a social enterprise dedicated to empowering artisan communities in the Barabanki district of Uttar Pradesh. Set up by Bano Fatima and Nabila Kidwai to work with vulnerable families, primarily women on their socio-economic development and also to promote education for the future generations.
The weavers' community weaves cotton and viscose fabric and stoles on handloom structures. It is a traditional art, existing in the community for generations. With textile mills taking the lead and lack of support from government, the traditional art suffers from intense competition, often losing out. Weaver's Hut has become the platform that is empowering the weavers' community through socio-economic interventions, including production process interventions, social development and education based-initiatives.
Bano attended our Entrepreneurs of Tomorrow program in 2010.