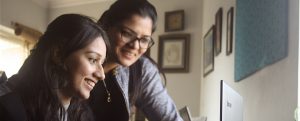 Dhriiti has launched WE Can: Workshops and Business Plan Competition for Women Entrepreneurs – an initiative dedicated to promoting women's entrepreneurship, developed in partnership with the Cherie Blair Foundation for Women and funded by U.S. Embassy India.
WE Can is a business accelerator programme that will train and mentor 150 young women from Delhi, Jaipur, Lucknow, Dehradun and Chandigarh. The aim of this project is to equip women with the skills, knowledge and confidence needed to grow their businesses so that they can realise their ambitions, contribute to their economies and act as role models to others in their communities.
The initiative involves an intensive five-day business training course which will be followed by six weeks of mentoring. The women entrepreneurs will be supported to develop a business plan, providing them with a solid foundation to sustain and grow their enterprises. Twenty-five of the women will also receive incubation support to kick-start their businesses.
In addition, five women's enterprises with high growth potential will be awarded with cash prizes.
Eligibility Criteria:
• Be in the process of setting up their business, or strengthening and growing their existing business.
• Have more than 50% ownership in the business.
• Be ambitious and willing to commit full time to their business.
• Be willing to prepare and present a business plan to an expert panel.
• Be able to read and write in English.
• Be able to work with emails and other online communication.
• Be based in and around the following cities, or be willing to travel to: Jaipur, Lucknow, New Delhi, Dehradun and Chandigarh.
To apply, please click here

To nominate, please click here
Applications must be submitted by 5th February 2017.