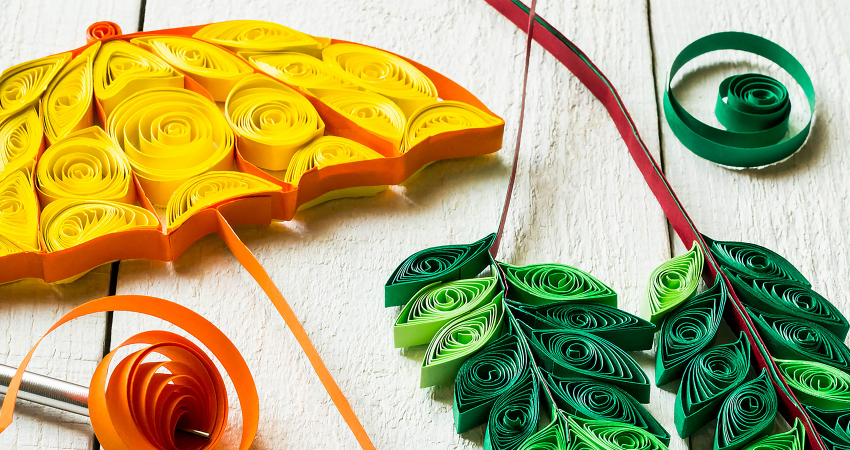 In a candid chat with Pooja Sriram, owner, Orange Peel, she tells us how social networking and word of mouth are some simple yet creative promotional strategies for business ventures.
Pooja, a 26 year old entrepreneur always had an eye for things unique and creative! "Orange Peel, is one of those creative ideas that actually progressed from an idea to a product and now a business." Orange Peel is like her in-house creative incubator where, she with her mother and sister, creates beautiful jewellery mostly earrings for now, made from paper in vibrant colours.
"Orange Peel was born in March 2013, just like a hobby. With more people appreciating our work, we decided to name our brand. Before we knew it, we had a logo, a full-fledged Facebook page and several 'likes' pouring in! Orange Peel is that little nut-shell that has integrated my love for colour, creativity and social networking."
Orange Peel also offers Pooja a canvas to bring forth her photography skills as well as marketing tactics. Her large network of friends and acquaintances are now her customers and sure her teachers are proud to see her put the knowledge imparted to use.
What inspired you?
The idea was a pure result of a visit to the many Santes and flea markets that are held in Bangalore. The idea of making paper jewellery is not new; but our products are 100% handmade and the efforts put in to come up with new designs, unique colour schemes, and attention to detail, make us different from the rest. And for the sourcing of material, I am thankful for Mom's bargaining skills that make the procurement of materials an easy task!
Who are your target customers?
As of now Orange Peel only has paper jewellery which makes women our target customers. We have girls as young as 4 to women as old as 60 buying our products. However, we also have some adorable men buying these as gifts for their wives, girlfriends, daughters and moms! We have plans of expanding our portfolio with hair accessories, key chains, magnets, home décor products, etc and hope to have a more diverse group of customers.
What is the marketing model that you follow?
Orange Peel started just 3 months ago and all our marketing is through word of mouth and the god of all social networking sites – Facebook. Using our own PR skills and Social network Orange Peel has had more than 200 likes in 2 months and the page had more than 3000 views! One strategy that worked for us was to get single boys to buy or promote Orange Peel products with all the girls at their workplace.
How do your customers get the products since these are small goods purchased online?
I like meeting my customers. I either get them to pick it up from my homes, we work from both my Mom's and Mother in Law's place, or I meet them and deliver it to them. In case of orders overseas, I have got relatives and friends travelling to deliver my little packets. With our orders increasing, we will soon start couriering them.
About the Author: Pooja Sriram pursued her MBA in Advertising & Marketing Communication from the Manipal Institute of Media and Entertainment (MIME) and is currently an Associate Manager- Product Marketing at a Global Mobile VAS organisation- Onmobile Global Ltd. Orange Peel products range from Rs.29-Rs.149. Check them out at www.facebook.com/orangepeelswirlart
Read Blog Detail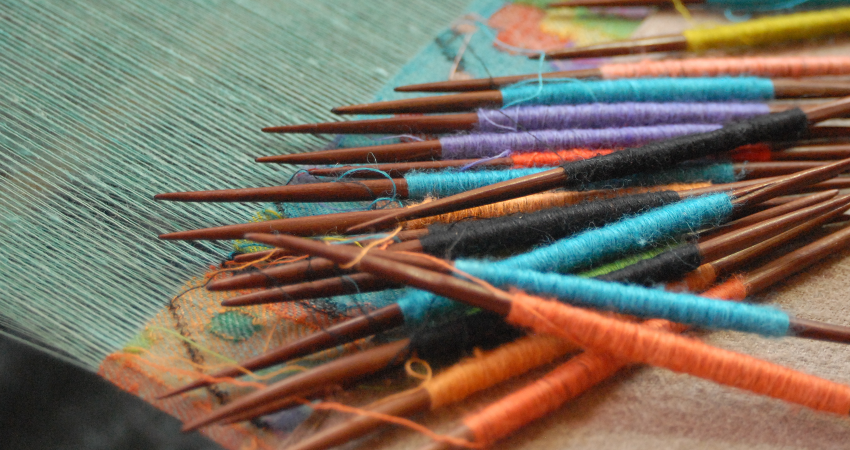 Most of us who are able to look beyond the insurgency in Kashmir view it as a place with immense natural beauty – a land of stunning lakes and mountains! Nothing epitomizes the glorious history of the Himalayan craftsmanship, as warmly and beautifully as does the Pashmina. Pashmina, prized by kings and nobles and the pride of a bride's trousseau even now, is often referred to as the 'diamond' of all fibres. The artisans of Srinagar narrate the stories of their forefathers who served the Mughals and made a single shawl in a 6-12 month period. Even today their fine art exists and some shawls take months to be completed.
The splendid craftsmanship
Pashmina mainly comes from the Himalayan region and is known for its warmth and long life. The uniquely soft fleece is hand-combed every spring from the soft wool from the neck and chest of the Capra Hircus, the Himalayan mountain goat. These goats are reared in herds at altitudes over 14000 feet in the arid plateaux of Ladakh, Tibet and Mongolia. The thermo conductivity of the wool is one of the best in the world as it survives the animal at -40 degree centigrade in virgin pollution-free climates of the world. Pashmina fibre is 12.5 – 19 microns in thickness (1/6th the size of human hair which is 75 microns thick) making it supremely soft.
 Spinning the yarn
The production of Pashmina shawls in Kashmir is more or less concentrated in Srinagar. Even the raw material traders, small and big manufacturers are situated in Srinagar. The hand spun Pashmina yarn goes through various stages of dyeing, sizing, warp preparation and finally the actual weaving before the wondrous transformation from the unruly mass of fibre to a textile of unique softness, warmth and beauty can be seen. Even after weaving the unique process of tweezing, clipping and washing in the waters of Jhelum gives the Pashmina shawl its royal touch. Due to the requirement of high quality skills in each process the production involves many artisans. Thus the production process is fragmented into various sub-processes. Each type of artisan does their work and then the material is passed on to the next category. The production is controlled by the manufacturers who invest their capital. Earlier the raw material-end till the manufacturing of yarn was controlled by Poiwanis (Raw material dealer) and the finished product-end was controlled by the big manufacturers. But this division has become blurred today as many Poiwanis are into complete manufacturing and the big manufacturers also deal in raw material.
Amongst the artisans the spinners are the largest group, constituting 65-75% of the total number of artisans. The spinning is done completely by women and is one of the most difficult tasks in the value chain. The cleaning and de-hairing of raw pashmina was also earlier done by the spinners but today it has been fully mechanised. The weavers are the next largest in numbers and represent 15-20% of the artisans. The weavers are generally more knowledgeable and enterprising than the other kinds of artisans. Thus many of them graduate from weavers to small manufacturers. Embroiderers are the third in hierarchy of artisans. The present structure of production is described through the diagram below:
The weave
All hand-woven Pashmina fabrics are traditionally woven in the twill weave, with different permutations of it. This can be classified into three categories:
 Saadi – a simple and un-patterned hand-woven fabric employing a four shaft twill weave and various combinations
Kani- a highly decorative brocade textile, made on exactly the same loom as the one used for plain Pashmina fabric, but with woven patterns
Amlikar- usually a plain Pashmina, embroidered upon with very fine Kashmir mulberry silk, Pashmina or cotton thread
It takes the wool from four and over 200 man-hours (spinning, weaving, dying and decorating, finishing) to make just one pashmina shawl. Hand cleaning and spinning the wool for a single Pashmina takes 15 days, so naturally the labour-intensive production is reflected in the price. An original Kashmiri handmade Pashmina may cost between Rs.5,000 and Rs.1,00,000 depending on the level of craftsmanship. Though the craft is under threat from various spurious shawls in market which are sold in the name of Pashmina at cheap prices, the thousands of artisans have maintained their tradition since ages and should be able to protect it even in this globalised world. The artisans in Kashmir say that Pashmina is Pashmina not because of the material but because of the process. Thus one has to visit the bye-lanes of Srinagar to experience the magic of Pashmina.
About the author: Arindam Dasgupta, is the CEO of Tambul Plates Marketing Pvt. Ltd. and is an expert in micro enterprise development. He is currently based out of Barpeta, Assam
Read Blog Detail