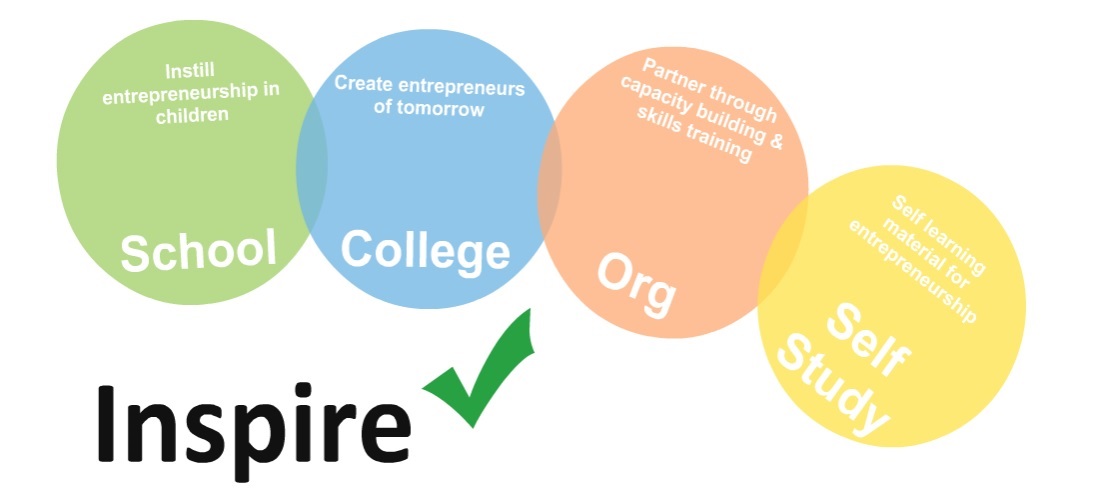 Current Projects Past Projects Apply
What We Do
We define entrepreneurship as work approached with responsibility and a sense of hope. By opening oneself to opportunities and being aware of the impact that one creates, one is an entrepreneur in any occupation.
We offer 40-hour intensive training on entrepreneurship skills in schools, colleges, organizations and via the internet.
SCHOOL
WHAT
We collaborate with private & government-run schools in urban and rural areas to instill entrepreneurship in students enabling wider career choices.
HOW
Dhriiti uses project-based learning methodologies. Regular trainings are conducted in Entrepreneurship Clubs set up by Dhriiti where students build and manage live enterprise projects to enhance learning.
COLLEGE
WHAT
We create experiential learning opportunities to build entrepreneurship skills and attitude. Our programs focus on the financial, social and ecological (FSE) impact of the individual and enterprise.
HOW
Dhriiti sets up Entrepreneurship Chapters in partner colleges. Member students undergo training and set up prototypes parallel to the course.
Students confident about setting up their own enterprises, then move to our INCUBATE program designed to support FSE-ible enterprises.
ORGANIZATION
WHAT
We enhance the employability of socio-economically marginalized youth through capacity building and up-skilling programs.
Young entrepreneurs are supported through our INCUBATE program to build FSE-ible enterprises.
HOW
We partner with youth-oriented implementing agencies to develop FSE-ible entrepreneurs and enterprises through capacity building and skills training.
Dhriiti also partners with corporates to enhance entrepreneurial skills in small business operators to create a robust value chain.
SELF STUDY
WHAT
Our Self Study kit is for those we are unable to reach through our regular channels. The kit contains tools and detailed instructions and virtual interaction opportunities are available for additional support.
HOW
Download Instructions