The need of eco-friendly products has never been so important than today when plastic has already choked our cities, oceans, and mountains. This year on World Environment Day, the entire world took a pledge to 'Beat Plastic Pollution' to combat one of the great environmental challenges that our generation is facing. Continuing the resolution, Maharashtra, and Uttar Pradesh states banned the use of plastics in July while Odisha government has planned to implement the rule from October month. This comprehensive plastic ban also includes disposable cups and plates, cutlery, and packaging. Hence, the products made of natural resources like leaf, coconut, and wood have caught the attention of everyone these days.
Plastic waste has become a major concern in urban areas and people now are looking for options to replace the plastic cutlery with recyclable products. This rising demand of eco-friendly products has created entrepreneurship opportunities for people in rural and semi-urban areas. To boost small enterprises, many corporates and NGOs are also providing technology and skill development programs that help people in their entrepreneurial journey and build a community of rural entrepreneurs. New Delhi based NGO, 'Dhriiti – The Courage Within' is working towards its mission of transforming communities by developing entrepreneurial skills in people from diverse socio economic backgrounds.
Dhriiti works with entrepreneurs who identify and convert opportunity into sustainable enterprises to enhance the quality of livelihood. The organization nurtures, incubates, and support potential entrepreneurs through its innovative and professional approach. It endeavors to promote entrepreneurship in different forms and build a spirit of entrepreneurship amongst the communities. With its 'Financial, Social, Ecological (FSE)' concept, Dhriiti works with aspiring entrepreneurs who can build transformative enterprises to protect the environment and bring a positive change in the society.
The organization understands that rural areas have great potential but people face challenges like limited access to finance, gaps in skills, unfavorable business environment; low financial sustainability, and lack of planning. Dhriiti team aims to meet such challenges and promote small industries by applying modern management and technology tools. The organization is running various skill development and entrepreneurship projects with support from corporates and state governments. As a part of its endeavor for North East India, it has been working on 'Arecanut Leaf Plate Manufacturing Cluster Development Project' in Assam.
More than 500 micro enterprise units have been set up under this project to make disposable plates and bowls from the sheath of arecanut trees. Till date, the project has trained more than 5000 people and has engaged 7000 families in North East India. The enterprise has created a positive impact on region's employability percentage as each unit provides employment to more than 20 rural youths. 'Tamul Plate Marketing Pvt. Ltd. (TPMPL)', an institution created under this initiative manages the whole operations in a commercially sustainable manner.
Today, TPMPL markets the high quality products at national and international level under the brand name, Arecana. The project has been the most successful program wherein Dhriiti nurtured the entire project for 10 years and handed over operations to the producers' institution. Going forward, the program has a vision to build a micro enterprise value chain worth INR 100 crores in North East by 2020.
Additionally, to further push the growth of eco-friendly industries, Dhriiti is working on its 'Sal and Siali Leaf Plate Cluster Development' project supported by Odisha Forestry Sector Development Project (OFSDP), Government of Odisha. The project is aimed towards the development of innovative product designs for high end urban areas as well as the international market. The project aims to become a people's institution in next five years boosting the Sal and Siali leaf plate manufacturing in the state. Dhriiti team will be working with Sal leaf plate producers in two blocks of Keonjhar and Rourkela. The project will be amplified further as a full cluster development program in partnership with various public and private bodies.
Needless to say that making eco-friendly product from leaf and other natural sources not only supports the underprivileged community but also helps in saving environment and reducing wastage. As the plastic is badly affecting our health and surroundings, the use of eco-friendly products has become more like a necessity than a choice. By adopting sustainable habits and promoting eco-entrepreneurship, we can surely give a gift of health and happiness to our next generation.
Read Blog Detail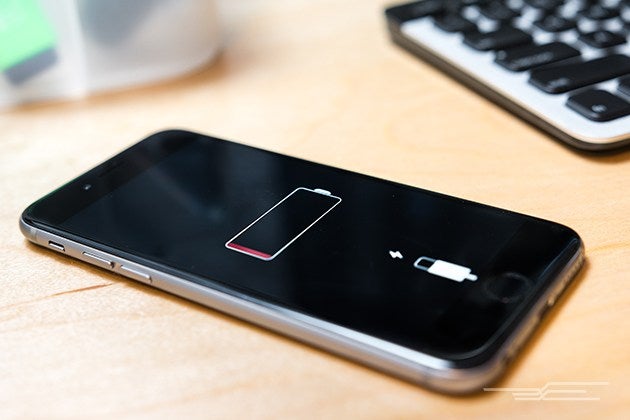 A week ago I was stuck in traffic and my mind was doing what minds do best, wandering. I started analysing the chain of events that led me to where I am in my life today.
The only reason I am where I am today is because my father did not need to charge his phone on a particular night.
With a line like that, a back story is required so I will have to go into some detail about my personal life. But not too many details because… you know… Mark Zuckerberg.
Every year, Indian Oil conducts an awareness campaign about conservation of oil and natural Gases. Our family business is associated with Indian Oil so we are very much a part of organising and participating in the awareness campaign. We make it a point to have at least one person from the family attend the various activities and events that are organised. One of these events is a mini-marathon. Ever the sportsman, my father was to attend the marathon on this particular occasion, but on the night before, he got a message at around 11.30pm, informing him of an important meeting the following morning. Guess who was informed that he was required to go to the marathon instead of him? (answer at end of blog)
I am a night owl by nature. I usually stay awake till 3 to 4 am, working on whatever project I am obsessed with at that moment. I find that those hours give me adequate peace and tranquillity to do my thinking and execution (not literal executions). The obvious fallout of this is that usually I wake up by 10 or 11 am. But I need my 7 to 8 hours of sleep otherwise I spend the following day looking like a zombie having a bad Hair Day.
So naturally having to wake up at 5:30 A.M for any reason is usually a kicking and screaming affair.  The cherry on the cake was that if my father had followed his nightly routine of charging his phone in the other room, he wouldn't have received the message at all and all this could have been avoided.
So I turn up reluctantly for the marathon and begrudgingly run the race, throwing dirty looks round indiscriminately. Immediately after the race, Indian Oil had also organised a drawing competition for children below the age of 12. Since the competition had to have a theme, (oil and natural gas conservation) there was a certain amount of explaining to do to the children. Indian Oil had hired a qualified and competent emcee to handle this. Qualified and competent though he may have been, reliable and punctual he was not. He did not turn up. In disaster management mode, an official from Indian Oil suddenly says "Rick, why don't you do it. You are an artist so…"
I personally really look up to this gentleman and didn't want to let him down, so I agreed. The begrudging, dirty looks throwing, bad Hair Day having, zombie resembling emcee suddenly has a microphone in his hand and finds himself explaining the apocalypse to a bunch of disinterested children.
As luck would have it, one of the participants happened to be the daughter of a program director from All India Radio. After the event, she came up to me and said she really liked how my voice sounded on the amplifier and asked me to apply for a job as a radio jockey on the spot. To be fair, I thought she should have offered the job to the amplifier instead, but hey, we take what we can get, right?
I started work at All India Radio and over the course of the next few months, I got the opportunity to cover various events happening in and around Shillong and to conduct interviews with some very interesting people.
One of the events I covered happened to be a film festival in Shillong. The producers had booked a slot to interview an actor and had chosen me to do it. It should be noted that there is a pool of some 20 other talented broadcasters, so the chances of me covering that event were 20 to 1, at best.
On the appointed date and time, I arrived with the producer and the technical team. But as it turns out, the actor was stuck in traffic and would be arriving late. So I found myself sitting around, engaging in small talk with random strangers (I was saving my big talk for the interview).
One of these random strangers happened to be an artist. I am an Aspiring artist myself so we instantly bonded and developed a casual, easy friendship. As we got to know each other and began to swap stories and share ideas, I told him about my entrepreneurial enterprise of starting a makerspace and how I have been working towards the concept with almost every fibre of my being. At that point I had been working towards the concept for the last 3 years. I had worked to learn and understand the various skills and improve my knowledge base and I was at the funding stage. Here's how that conversation went.
Me: … and thing's are getting pretty frustrating. I don't know how much I don't know and I don't even know where to start.
Him: Ya, Bro. And bro, i have experienced that most people are very unhelpful.
Me: I know. Jealousy is a mental cancer. (at this point, i smiled smugly at my philosophical kung fu.)
Him: Bro, i read that quote too. B. C. Forbes, right?
Me: … yes.
Him: Well bro, I am attending a workshop next week sometime. Its about business, or getting investment or something. Bro, you should come…
Me: I'm probably busy, but I'll think about it..
Next thing I know, I find myself sitting for a workshop by Dhriiti. It gradually became apparent that they were focussed on helping the participants. And that help was extended on a very deep and personal level. They wanted to get us to go where we wanted to go. Not where they thought we should go, as is usually the case with "experts" and "consultants".
For someone who has had to hustle for information from those who mistrusted my motives, learn things the hard, slow way, ask for guidance only to be ignored, and discouraged from the happiness that comes from the pursuit of happiness, I could not believe the goodwill and sense of belonging I found within a room of strangers. We were united by one thing. Faith. Faith that the path we chose was beneficial and would help us grow. Faith that we could and would learn whatever was required of us. Faith that even though being pro-active is fraught with failure and ridicule, it is far nobler to try and fail.
At the same time, I was blown away by the randomness and blind luck in the face of astronomical odds that has now put me in touch with this organisation.
So what am I trying to say?
The world works in mysterious ways and an insignificant event can trigger a chain reaction that could be the difference between a life you choose to live and a life that you are compelled to live. If my father's cell phone was charging in the other room, which is usually the case, he would not have gotten the message about his engagement and I would not have been forced to show up for that marathon.
If the emcee was on time I would not have been forced to speak on the microphone.
If the program director from All India Radio did not happen to be there or for any reason, did not come up and speak to me, I would not have become an RJ.
If the film festival was assigned to a different broadcaster or if the actor had been on time I would not have gained a new friend.
If for any reason that conversation between us would not have happened, I would not have associated myself with Dhriiti.
If I have not met dhriiti, I would not be on this concrete path where is leading me to my goal.
Make no mistake, person reading this. This is not a veiled promo for Dhriiti. There is no guarantee that anything will come true or that success is about finding smart/successful/influential people and copy pasting their formula. In fact, failure is likely and success is more of an exception to the rule. But failing with the right people is preferable to succeeding with the wrong ones..
Moral of the story- Be open to the world, participate, speak to strangers and don't make assumptions. Be specific in your vision but flexible in your path.
Burying yourself in your cell phone, being half present in the real world is not very different from actually and literally burying yourself. The chain of causation is impossible to predict and our world is chaotic and difficult because of this. Embrace the chaos, bro.
(Answer: Me.)
About the Author: Chancharick Choudhury is a sculptor, radio jockey, event management consultant and aspiring entrepreneur from the hills of Shillong. His mission in life is to bring current technology into the service of each and every member of society. His cheese omletes are legendary.
Read Blog Detail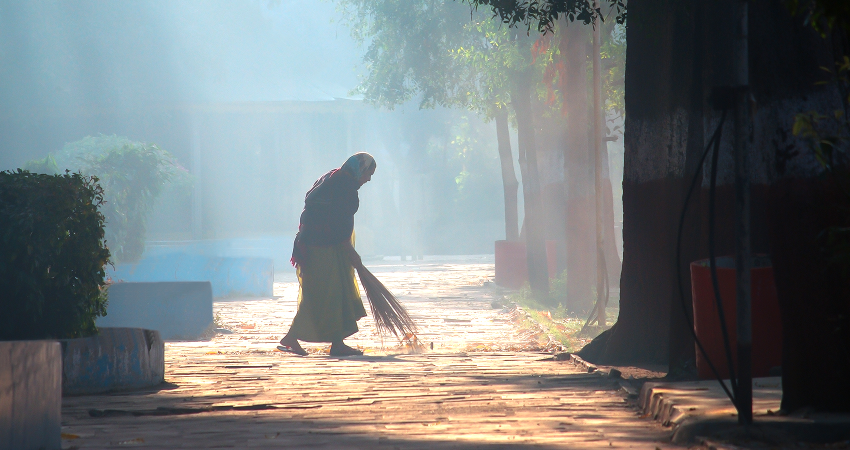 Ever wondered how and where, one of the most essential cleaning equipment in all Indian households, the broomstick, is made? These were a few questions that intrigued me to discover an entrepreneurial potential in Meghalaya in the North-east of India. And at once I decided to travel to the picturesque state with vast expanse of broom grass plantations.
Where?
Meghalaya is home to a population of 2,306,069 inhabitants (census 2001) with about 5780 villages. The people in Meghalaya find their source of livelihood in agriculture and allied activities. The broom plant is a major forest-based resource for the farmers here and is distributed widely throughout the state of Meghalaya. It is commonly found on the hills, damp steep banks along ravines and on sandy banks of the rivers.
Set in a hilly landscape, Meghalaya is divided into 7 districts – East Khasi Hills, West Khasi Hills, East Garo Hills, West Garo Hills, South Garo Hills, Ri Bhoi, and Jaintia Hills. The biggest advantage for the farmers in Meghalaya is the cultivation of broom-grass which is easy and requires less financial investment.
How?
The broom grass can be grown even on marginal lands, wastelands and jhum fallow. Its cultivation can promote the sustainable use of fragile and degraded lands. It grows well on a wide range of soils varying from sandy loam to clay loam. The planting can be done by seeds or rhizomes. Some people also collect and transplant the wild seedlings for propagation. However, it is considered better to get quality seedlings from reputed nurseries.
The culms arise centrifugally during the peak growing season (April to July) and bear inflorescence (panicle) on shoot apex at the end of vegetative growth. The inflorescence that is about 30 to 90 cm long resembles a fox-tail and is used as broom. And this is sold as broomsticks!
Trade & retail
However, more than the botanical bit, what I really wanted to know was how the brooms ultimately reach its users. Do traders go to Meghalaya and buy it from farmers? What is the mechanism involved? How is the pricing done? With the rest of the economy, has this industry also grown by leaps and bounds? What is the life of people involved in this trade like? Is there an entrepreneurial spirit within them that constantly pushes them towards the better?
I got in touch with Bhaskar who runs 'The Bhaskar Broom Company – Bamfoi', about 50 km away from Guwahati. "Our Company collects brooms and takes them to Guwahati. There we sell them to the traders. After that it is those traders who supply it to the end users." He also mentioned how the market for brooms is largely confined to northern India, mostly cities like Delhi, Mumbai and Kolkata.
Broom grass grown in the hills is made available to traders in a nursery at Karbi Anglong district of Assam, which are sent to Guwahati by small companies. Usually traders purchase the produce only between February-April. A bundle of 1 kilogram of broomsticks contains about 3-4 sticks and costs Rs.20-22. In the off season, the same is sold for Rs.30-40. To the small and marginalized farmers broom cultivation is an economic activity that sustains their seasonal livelihoods.
Marketing broom grass is easy since Meghalaya offers a vast linkage of all the villages to the wider regional or national market through their local market.  In the months of December, January and February these local markets are flooded with broom sticks and the middlemen are the potential buyers.  Earlier there used to be no fixed price and it was dependent completely on the price quoted by the middlemen. Now that the market has developed, a stronger framework is used.
"We take the grass from here and get them tied into brooms in Shillong. After that they go to households all over the country" says, a trader. Thus, value-addition of binding tufts of broomstick into an easily usable broom for sweeping floors and dusting ceilings, etc happens elsewhere.
Leading to national growth
Activities such as cultivation of broom grass on a large scale, if promoted not only help in regional development and providing employment but also contribute to the national growth on the whole. Although the cultivation of Thysanolaena maxima (broom grass) is largely unorganized, it grows in the wild on the hillsides, traders confidently make the sweeping statement that Meghalaya is easily the jharu capital of India. Agrees P.S. Nongbri, a Shillong-based forest officer who had prepared a report in 1995 on broomstick production and how it could be improved.
Mizoram Forest Produce Marketing Agency (MIFMA) purchases broomsticks at Vairengte on the Mizoram-Assam border are in turn sold to Shree Shyam Trading Company, New Delhi and the North East Regional Marketing Corporation, Govt. of India Enterprise, Guwahati.
According to MIFMA, Rs.3 crores have already been used to purchase these broomsticks and some families have received incomes of up to Rs.3 lakhs from their sales.
Apart from the MIFMA, the major change that took place happened after the Meghalaya Forest Department took these brooms to international trade fairs – a trade fair in Delhi in 1994 received an overwhelming response! Country-wide enquiries came along and by the following year, the price of a quintal of broom grass shot up from Rs.1,100-Rs.3,000. Even though the middlemen take a huge part of this revenue, they get about 60% of the price even which fetches the average household Rs.6,000-Rs.7,000 a year as additional income. The Meghalaya government decided to promote the plantation of broom grass in 1995. The scheme, from all accounts, has met with great success.
Efforts from NABARD
Even on the banking and finance front, there have been commendable efforts. For instance, The National Bank for Agriculture & Rural Development (NABARD), the Apex level National Bank in the field of Agriculture & Rural Development established on 12 July 1982 announced some favourable policy initiatives for the North-East India especially Mizoram.
It went one step further with its SHG (Self-help group) linkage programme which involves linking such groups to the formal banking system by sanctioning Rs.10.90 lakh to NGOs and banks for promotion and credit linking of more number of SHGs in the days to come. 9 Farmers Clubs have so far been formed and assisted with active participation of NGOs and bankers in the State. Further, grant assistance aggregating to Rs.8.81 lakh was provided to various NGOs for conduct of 15 Skill Development Programmes in various activities. These included broom processing and broom-making in addition to other trades like candle-making, tailoring, jam & pickle making, jute & handicraft, bamboo basket weaving, etc. These programmes have benefited 393 participants to provide self-employment.
The farmers of the North-east, the traders and the middlemen are part of an industry that poses a huge business opportunity. It continues to define the lives of a large segment of India, as they learn to recognize its benefits not only for themselves and their customers, but for the environment as well.
Read Blog Detail