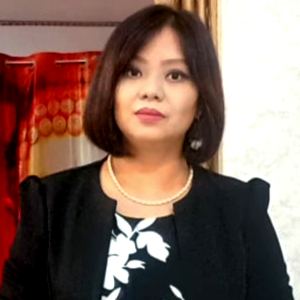 Lourembam Yaiphabi is the founder of Mirror- The beauty store. Growing up, Lourembam Yaiphabi has always dreamt of running a business that caters to women's needs. She has an MBA degree and has prior experiences in corporate houses. And finally at age 34, she decided to pursue her dream and set up Mirror The beauty store in Imphal, Manipur. They are a pioneer in home grooming solutions, also running a retail outlet for grooming essentials and accessories.
When everyone is striving for convenience in this fast paced world, Lourembam decided to run her business alongside. People look for convenience and she provided grooming solutions to women at their doorstep. She brings out the solution for the lack of time and resources for self-care and grooming.
Yaiphabi is from Cohort 2.0 of Project Her&Now.
For more details:
Website: http://www.mirrorthebeautystore.com/
Facebook page: https://www.facebook.com/Mirror-The-beauty-store-859458724219311/
Instagram page : https://www.instagram.com/yaiphabilourembam/
Read Blog Detail